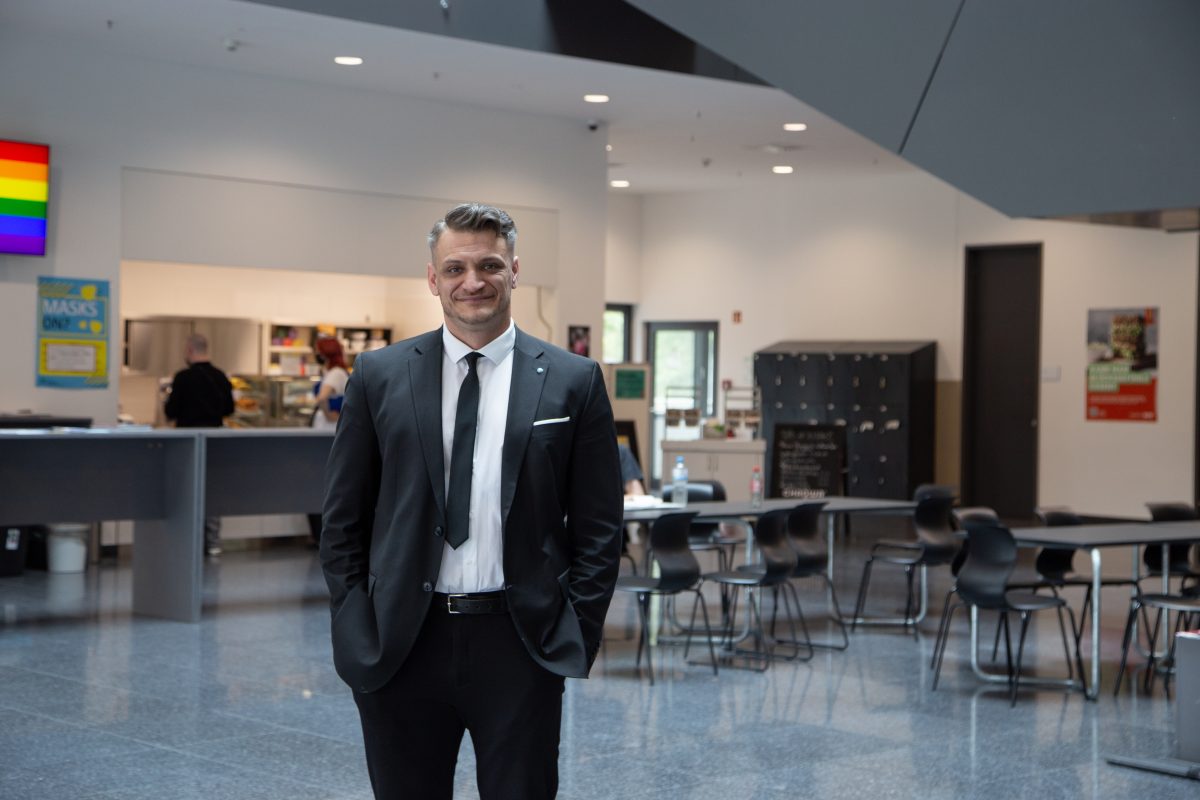 Security is a responsible task that absolutely belongs in the hands of well-trained, professional and reliable professionals.
The Folkwang Agentur GmbH has been successfully active in the security business since 2017 and successfully serves, all locations of the Folkwang University of the Arts with a wide variety of security services. We are represented at the World Heritage Site Zeche Zollverein (SANAA building, Quartier Nord), at the Essen Werden campus (Alte Abtei), at the Duisburg Concert Hall and at the Bochum Theater Center.
The Folkwang Agentur GmbH is subject to all necessary permits and fulfills all requirements according to § 34a of the trade regulations.
We attach great importance to non-violent thinking and acting on the part of our security staff and guarantee that our employees have been intensively trained in first aid measures.
All our security staff have the necessary qualification according to §34a of the trade regulations and the approval of the public order office to work in this trade.
Our staff knows how to act confidently in any situation that arises and how to resolve it appropriately. Our employees also ensure that company, procedural and organizational guidelines are scrupulously adhered to. As the central control authority, our team also takes care of the inspection of passenger and delivery traffic and ensures a smooth operational process. Our team provides a good service in the reception and care of customers and visitors. We guarantee a timely and complete monitoring, as well as compliance with specified work procedures and regulations.
Our security team is also certified to perform rapid PoC antigen tests and can provide your company with an appropriate testing station for your employees.
An overview of some of our security and services:
Gate Services
Access and security checks in the entrance area
Controls of persons and deliveries at entry and exit
In-house support and monitoring of a Covid test station
Barrier operation, operation of bollard systems and entry control
Parking space and parking lot monitoring
Reception service
Appointment support
Issuing of visitor passes
Key services (issue and return incl. deposit management)
Providing information and assistance to visitors
Protection and surveillance of events
Escape route surveillance
Supervision
Site inspection, room inspections, patrols
Locking services
Protection against vandalism and burglary
Switching on and off and operating technical equipment
Arming and disarming of the alarm system
Carrying out emergency switching operations
General prevention of dangers
Medical service in the event of an accident (first aid measures)
Receiving mail and parcels
Franking work
Internal mail forwarding
Copying work
Bookbinding
We will be happy to discuss your specific requirements and service frequencies, which result from the individual needs of the object, with you individually and advise you in detail.
Our experienced specialists often have special qualifications, so that we can offer you services at the highest level not only in all common questions of the respective fields, but also in numerous sub-disciplines and special areas. We are also at your disposal for individual requests and special services.
We look forward to continuing to accept and handle all of our tasks, both current ones and any new ones that may arise, with confidence and dedication.