The baroque main building of the Folkwang University of the Arts is located in Essen Werden. The baroque building is an architectural monument and shows thanks to many visible elements the most different times and epochs. The history of the walls is as lively as the university itself. And every day this exciting history is written a little further.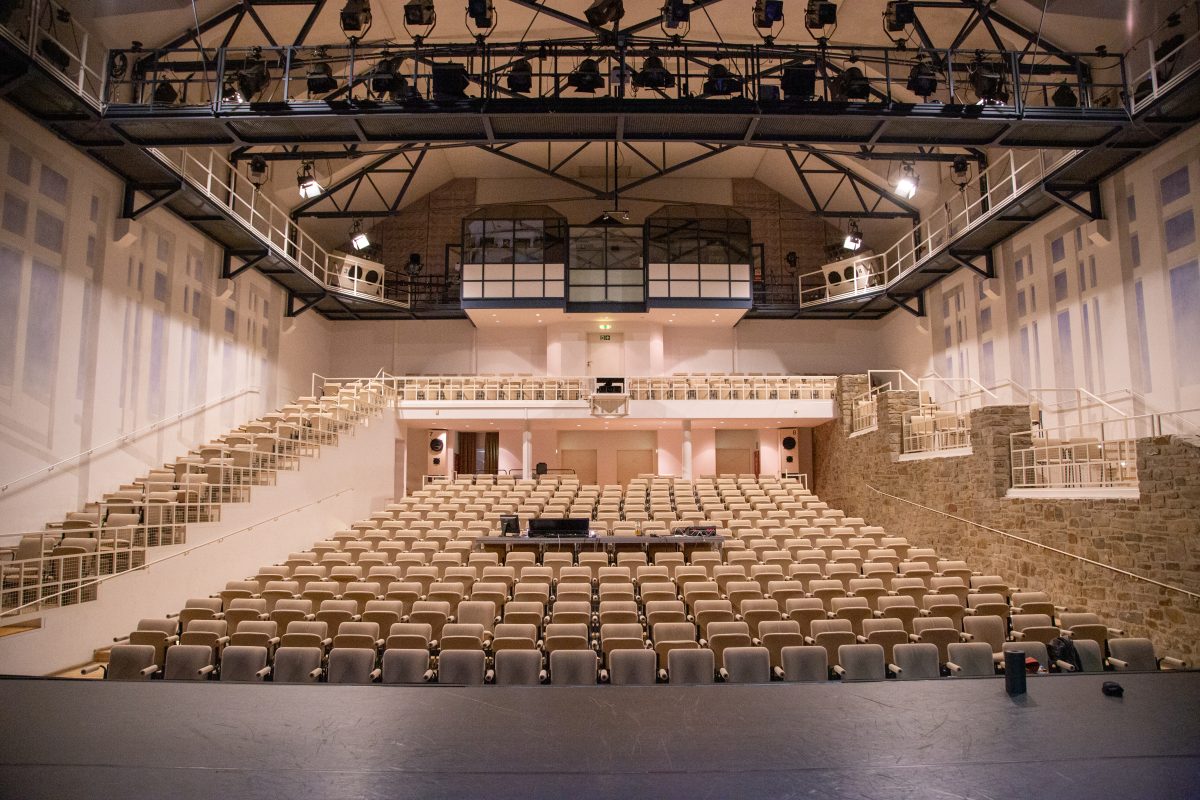 The new assembly hall in Essen is an event location of a special kind. The magic of the historic main building creates a magical atmosphere. The new assembly hall of the old abbey is available for events and offers space for 377 spectators. The total stage area, including the orchestra pit, is approx. 180 m². Numerous events can be organised in this event location in Essen. It would be hard to find a more beautiful location for your event in the Ruhr region!
Equipment
Stage
10 manual counter hoists
2 electric lighting hoists
4 manual hoists panorama right/left
1 electric panorama train rear
2 electric panorama lighting hoists right/left
1 veil hoist in the portal
2 electric forestage hoists
Maximum lifting height of all hoists approx. 8 m
movable orchestra pit
no floor openings, recesses, podiums
Lighting
Light control system ETC EOS with average ION, year 2010
120 adjustable offsets 1 Kw/2 Kw/5 Kw
DMX ring line
32A and 63A individual connections in the stage area
communication:
Stage manager and monitoring system Fa. Riedel, built 2000
Sound systems
2

-channel universal sound system
8-channel room sound system
Mixing console according to ARD standard
Playable media: DAT / CD / compact cassetteThe New Assembly Hall is the perfect venue for your conferences, concerts, seminars, receptions or anniversary celebrations.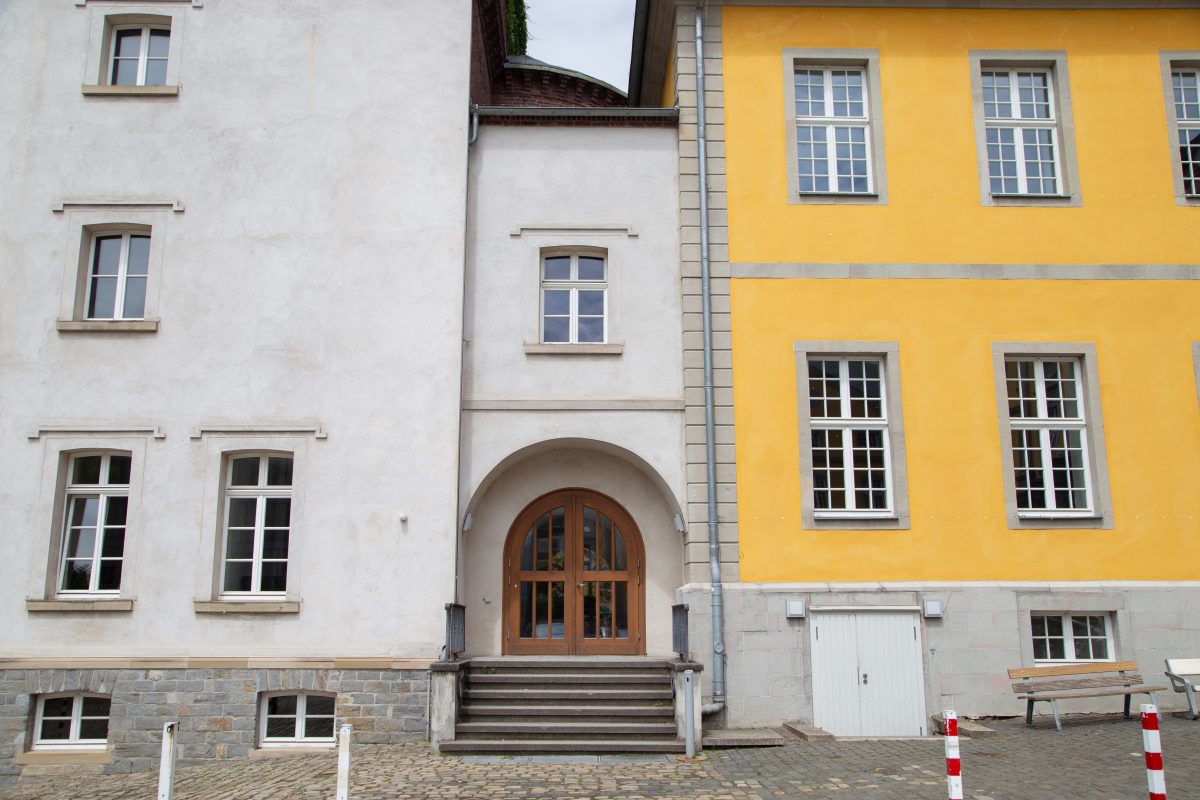 With guests from culture, politics, business and especially the dance scene, the Folkwang University of the Arts ceremoniously renamed its old auditorium the "Pina Bausch Theater" on October 12, 2009. The Pina Bausch Theater is a very special event location and is perfectly suited for your events.
Because the total area of the Pina Bausch Theater including the apse is about 250 m² and offers a maximum of 99 seats. You can organize individual events in this event theater in the Ruhr area.
Equipment
Six electric prospectus hoists as well as two electric panaroma hoists for spotlights, displays and decoration
ETC ION digital lighting interlocking system
96 digital controlled lighting circuits
DMX ring line for lighting and effects control
spotlight equipment with 1 KW and 2 KW spotlights (profile and stepped lens)
4 moving lights (head-mounted spotlights)
1 piece of 1.2 KW HMI followers
6 additional power connections 32 A and 63 A each in the Old Assembly Hall (hall level and galleries)
Video line Alte Aula in/out for TV and image transmission both inside the auditorium and in the foyer
intercom system: checkrooms <> technical gallery <> foyer
Announcement system AA <> foyer
A total of 10 additional internet/intranet connections in the Old Assembly Hall (hall level and galleries) for data and image transmission
The Pina Bausch Theater offers the perfect setting for your performances, conferences, seminars, rehearsals or training sessions.
The Kammermusiksaal is located in the building of the Neue Aula in Essen Werden.
The total area of the chamber music hall is approx. 130 m² and offers a maximum of 99 seats. A sound system and media cabinet are available, but no stage or lighting equipment.
The room is perfect for small concert performances, seminars, meetings, rehearsals, workshops and training sessions.
Alte Abtei Essen
Klemensborn 39
45239 Essen
Contact
Annika Greskämper