Welcome
at Folkwang Agency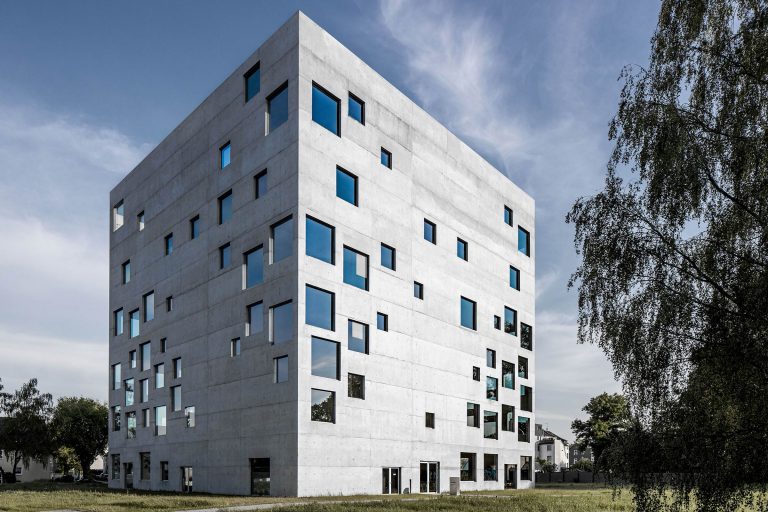 The most extraordinary event location in Essen and the Ruhr region: The SANAA building on the grounds of the Zollverein Coal Mine Industrial Complex has been considered an architectural masterpiece since its construction. Book the SANAA building for conferences, seminars, workshops, exhibitions, meetings or presentations – there are no limits to individual concepts, because with its open design on a total area of 5,000 square meters, the 34-meter-high structure offers flexible usage options for a wide variety of formats on four levels. A modern and inspiring atmosphere for events of all kinds.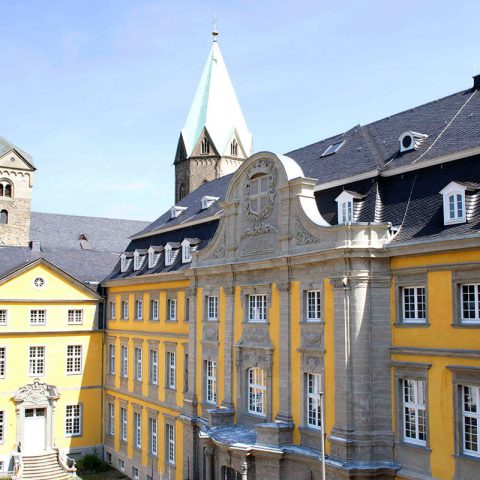 Alte Abtei Essen
The baroque main building of the Folkwang University of the Arts is an architectural monument. With many visible signs from a wide variety of times and eras. The history of the walls is as lively as the school itself. And every day the story is written a little further.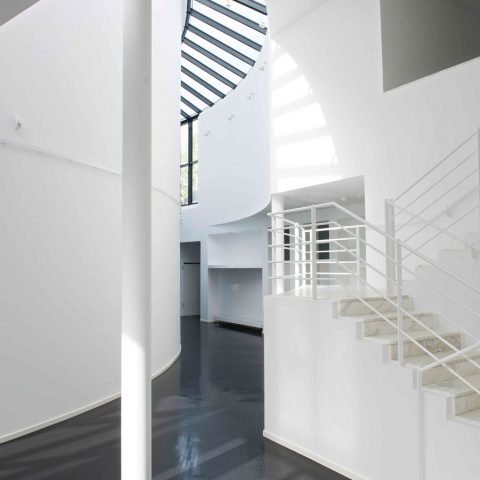 Theaterzentrum Bochum
The Bochum campus of the Folkwang University of the Arts is the center of Folkwang theater training, which is one of the most renowned in the German-speaking world. Around 60 students learn and work in the new theater center.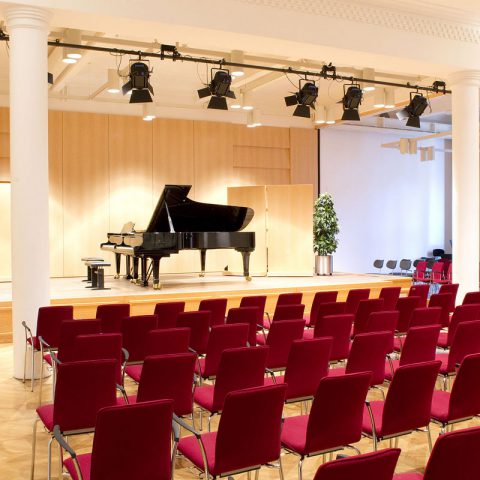 Konzertsaal Duisburg
Already the foyer welcomes the guests with an inviting atmosphere. The hall itself was redesigned in consideration of the preservation of historical monuments.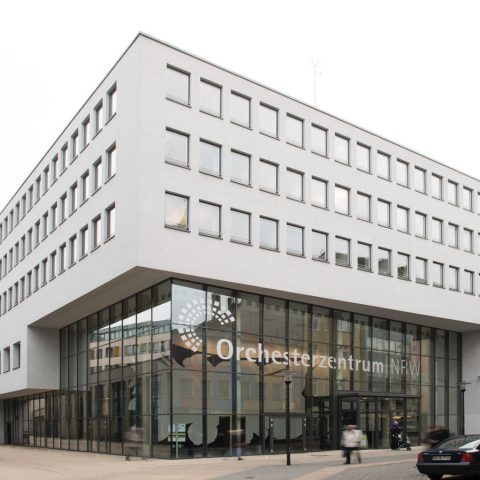 Orchesterzentrum Dortmund
Europe's first cross-university training center for future orchestral musicians.